Bosch Dishwasher Repair,
perth, WA, 6000
Your Perth specialist TO GET YOUR BOSCH DISHwasher fixed.
Bosch Repair and Service | Perth Dishwashers
Bosch has developed a reputation for quality and reliability and Bosch dishwashers are designed for long life and high performance. In the event that your Bosch appliance needs to be repaired, Perth Dishwashers can undertake Bosch dishwasher repair and service for the following:
Free standing dishwashers
Built in dishwashers
Slim line dishwashers
Fully-integrated dishwashers
Semi-integrated dishwashers
We are an Authorised Warranty Agent and parts distributor for all BSH products including Bosch, Siemens, Neff and Gaggenau dishwashers and other appliances for Perth and greater WA.
Bosch washing machines are, without a doubt, one of the best makes on the market, but sometimes even the best of the best break down. If that happens, don't hesitate to call the best Bosch washing machine repair company in the industry, Perth Dishwashers. With over three decades in the washing machine repair industry, the knowledgeable technicians at Perth Dishwashers are able to fix almost any problem with your machine.
"Nobody has  more experience when it comes to Bosch Dishwasher Repair in Perth…"
With years of experience repairing major brands and models, including Bosch, our technicians' understanding of these dishwashers is almost unparalleled. If you're looking for someone to repair your dishwasher, Perth Dishwashers should be at the top of your list.
We use only Genuine Bosch Dishwasher Parts
Our field service technicians are highly skilled and Industry trained professionals so we can maintain the high quality that Bosch is renowned for. We also provide both extended warranty and non-warranty Bosch repair and service and sell genuine Bosch spare parts.
We also have an in-house workshop where we can work on more complex Bosch appliance repairs.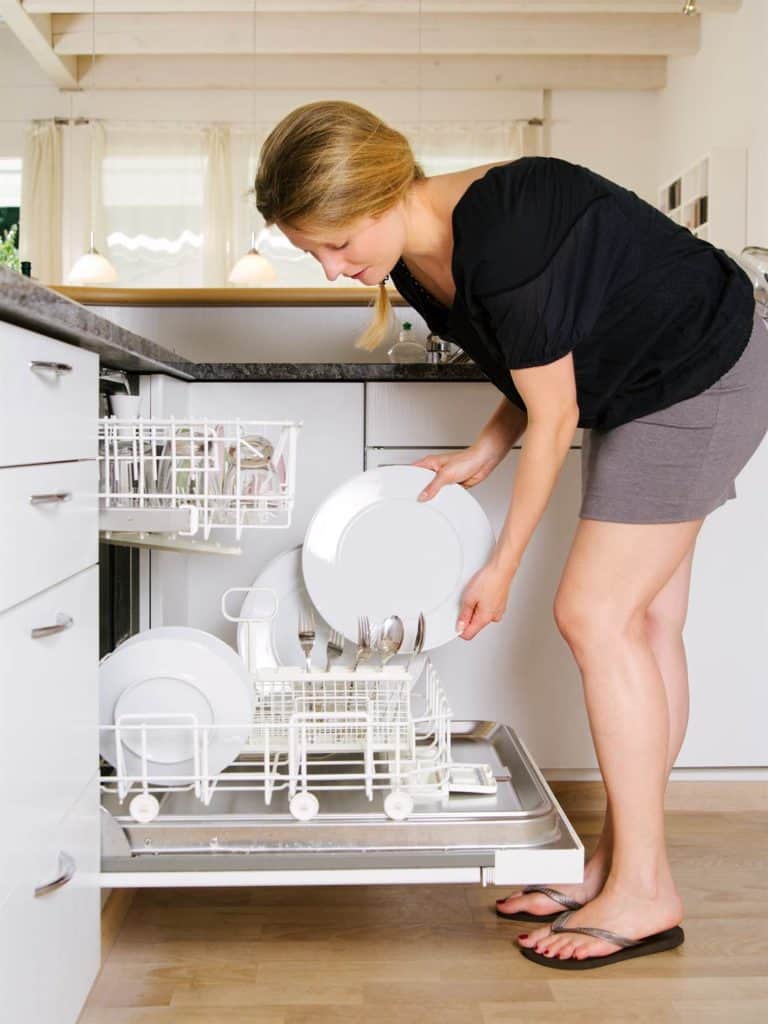 | | | |
| --- | --- | --- |
| Bosch Dishwasher Error Code | Condition | Check/Repair |
| E0 | No fault codes are recorded | No component problems were detected. This E0 code is displayed when no fault code is recorded.  |
| E1 | Heating problem | A service technician usually needs to diagnose and repair a heating failure because accessing the heater requires removing the dishwasher tub. |
| E2 | Temperature sensor defective | A service technician usually needs to diagnose and repair a temperature sensor problem because accessing the sensor requires removing the dishwasher tub. |
| E3 | Not filling | If the water supply cut-off valve for the dishwasher is fully open and the dishwasher still won't fill, shut off the water supply, unplug the dishwasher, disconnect the fill line and check whether the screen in the water inlet valve is clogged. |
| E4 | Water switch defective | A service technician usually needs to diagnose and repair a water switch problem because accessing the sensor requires removing the dishwasher tub. |
| E5 | Overfilled | Unplug the dishwasher or shut off the house circuit breaker to disconnect electrical power. |
| E6 | Aqua sensor defective | The aqua sensor detects how dirty the water in the dishwasher is. A service technician usually needs to diagnose and repair an aqua sensor problem. |